MELT & POUR SOAP BASE GUIDE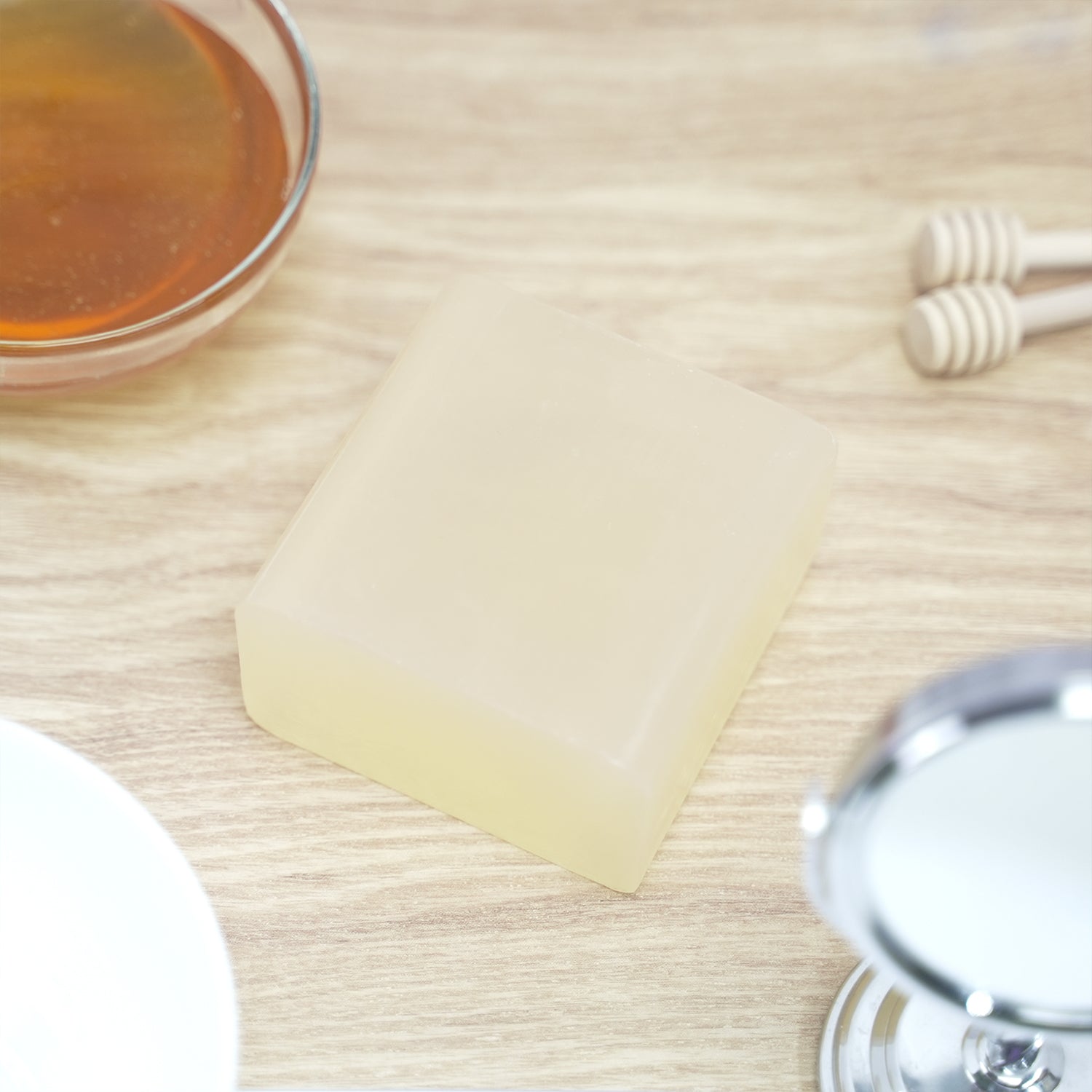 1. Melt
Determine the amount of ClearLee soap base needed and cut into small pieces to place in a microwave safe bowl.
Heat on low at 15-30 second intervals while stirring in between until soap is fully liquid. Soap can also be melted in a double boiler.
Handle melted soap carefully, as it can burn your skin!
SHOP SOAP BASES
2. Customize
Add the fragrances and colors of your choice and stir evenly.
For essential oils, check the denaturation point with melted soap temperature to keep its properties!
For a solid color, add colorant and mix thoroughly. For swirls, split the melted soap base into separate bowls, add colorant individually, and mix back into mold and swirl with a fork or skewer.
The final soap color may not be the exact color of the colorant due to the natural color of the soap, so keep that in mind!
PRO TIP:
Try adding ClearLee Cosmetic Grade Clays for extra smoothness and slip! Make sure additions are fully dried for best results.
SHOP COSMETIC GRADE CLAYS
3. Shape, Cool, & Enjoy!
Add melted and customized soap base to any soap mold. 2lbs of ClearLee Melt & Pour Soap Base will create 8 standard 4oz soap bars!
Cover and cool soap at room temperature until completely hard (about 4-6 hours or overnight for best results). You can also refrigerate your soap if you're in a pinch! Do NOT cool in a freezer, as it may distort the final product or separate your additives.
Enjoy your final creation with family and friends!